Overview
R3 Jewel Academy is offering instructor led online classes in Jewellery CAD Rhino 3D. Our courses are designed by industry experts to help you shape a great career as renowned CAD designer in fastest growing Jewellery industry. While the demands for designing Jewellery is increasing, there is a huge demand for professional Jewellery CAD designers. In this course, you will learn Jewellery Designing Techniques in Rhino 3D by using CAD software ( Rhino 3D ). This course covers the skills needed to become a CAD designer. The projects help you convert sketches to 3d models and bring them to the real world by using 3D printers and casting. Activities in this training allow you to practise the materials. These are the skills that are possible to influence possible employers and clients. Here you will learn from the basic. So, if you do not have jewellery background or CAD modelling, don't worry. This course explains jewellery techniques which you need to know to create castable 3D models of jewellery.

Talk to our expert today. Why wait? Take the next step now and enroll to one of the courses.
Benefits
Showcase your talent to the world and open your career path as a Professional Jewellery Designer. R3 jewel academy is going to enhance your skill and help to bring out your creativity, by which you can showcase your talent. For a limited time, we are giving a free jewellery designing kit to each students worth INR 3000.
What you'll learn
Design CAD models within the metrics of scale, proportion and element relationships
Get to know Jewellery techniques for designing jewellery with computer and CAD software
Learn Rhino 3D from basic
Increase ability to work as a Jewellery CAD designer or Jewelllery CAD Technician in jewellery companies or be self-employed
Who Can Join
Anyone with interest in Jewellery & Gemology can join the course to explore the endless oppurtunity to be a Professional Jewellery CAD Rhino Designer.
Anyone who wants to learn designing jewellery or likes making jewellery
Complete beginners who are willing to be Jewellery CAD Designer
Junior and senior Jewellers, Silversmiths, Jewellery designers
3D modellers who want to learn jewellery techniques that are needed for jewellery Designing with computer
Artist, Product designers, Architectures and engineers
Course Duration
The duration for the complete course is 2.5 Months (48 Hours).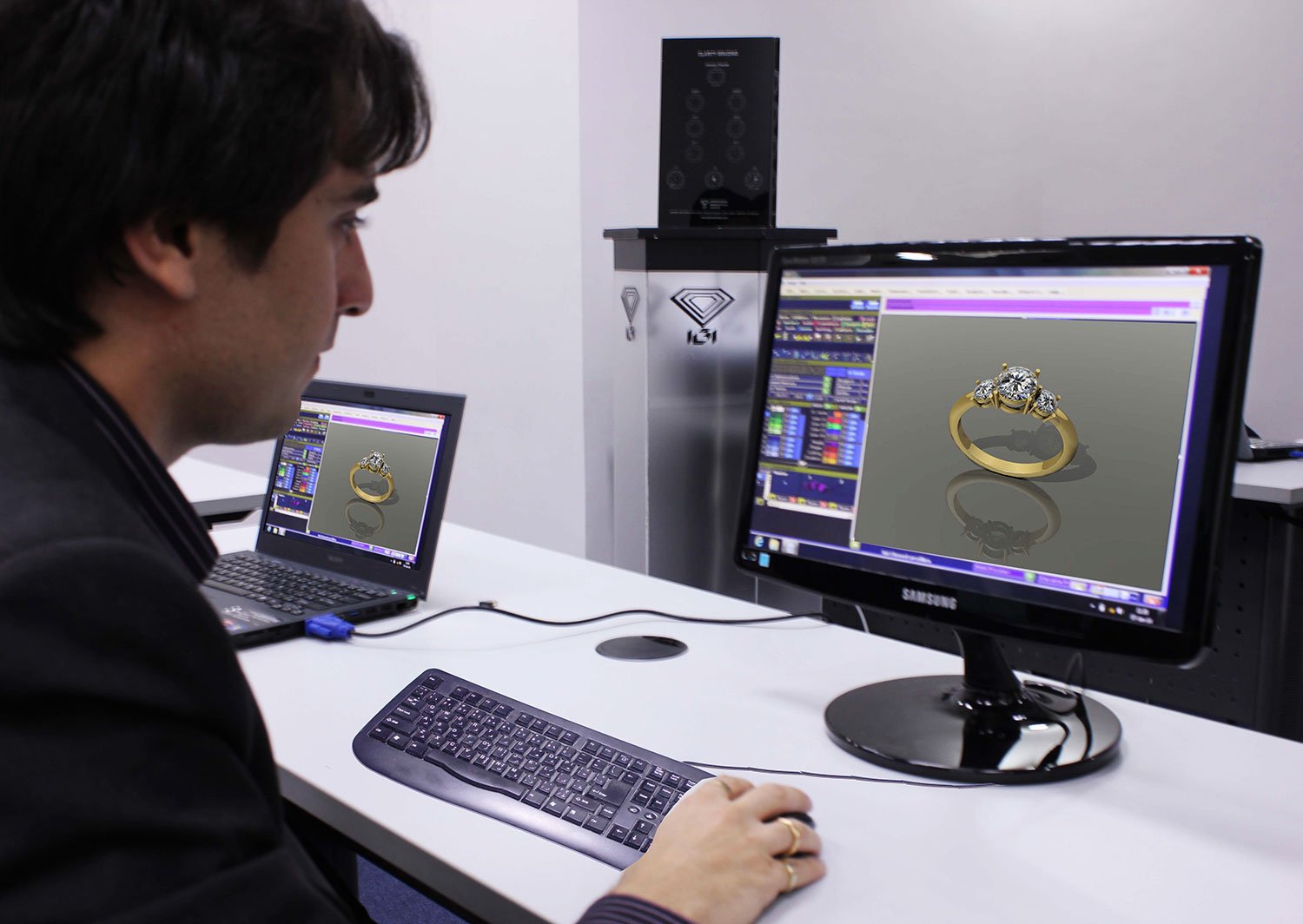 Career Path
Jewellery Retailer/Manufacturar
Jewellery Designer in Production House
Freelancer Jewellery Designer
Jewellery Consultant/Blogger
COURSE ENQUIRY
Syllabus
Phase 1
1. introduction of cad, demand of 3d printing.
a. Basic 2d tools introduction
b. 2d curve making
c. Basic shapes of stone(11 shapes).
d. 2D motif
e. Transform menu
f. Introduction
g. surface making
h. Solid object making.
i. Review
j. Prong and bezel setting.
k. Pave setting
l. Channel setting
m. Review
2. Earring
a. Ear tops
b. Tops and Bali
c. Bali and earrings
Phase 2
3. Pendant
a. Pendant small
b. Pendant reviews
c. Regular pendant d. Tanmaniya
Project submission
4. Ring
a. Ring shank making
b. Fancy rings
c. Fancy rings reviews
d. Gents rings
e. Gents rings review
5. Bracelet
a. Fancy bracelet
b. Review
c. Chain Bracelet
d. Tikkra churi
e. Review
Phase 3
6. Necklace
a. Baby necklace
b. Reviews
c. Necklace
d. Reviews.
Project submission after 6 days.
Fee & Payment
EMI Option Available
Pay via Credit/Debit Card, Wallets, Netbanking
Fully Secured Payment Gateway
Jewellery Consultant/Blogger